MITIGATING CYBER RISKS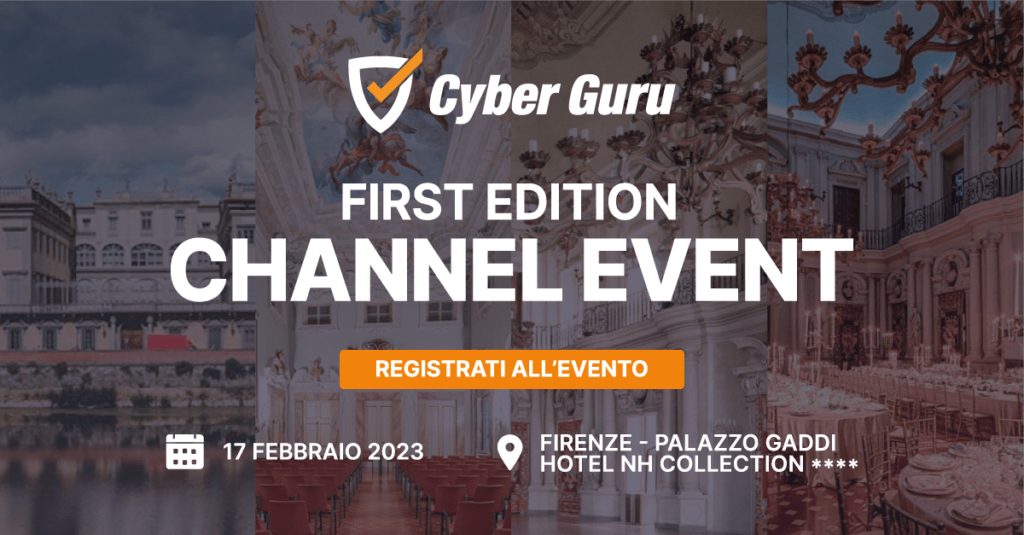 The first edition of the Cyber Guru Channel Event will be held in Florence on 17 February in the prestigious venue of Palazzo Gaddi.
An event exclusively dedicated to all Partners who want to mitigate their customers' cyber risks with an effective Cyber Security Awareness platform.
The event is an important opportunity not only to get to know the Cyber Guru range and the new features of the platform 2.0, but also to discover all the exclusive benefits and new features of the partner programme.
In the afternoon, the Cyber Guru team will also be available to explore the topics addressed in the morning with Demo points, one-to-one meetings and round tables.
For registration and more details about the event…
The human factor continues to be the weak link in the chain of defence. Cyber crime exploits the unconscious behaviour of individuals to infiltrate organisations by circumventing technological defences. Investing in people with Cyber Security Awareness training programmes, which feature techniques that can effectively impact human behaviour, is now mandatory.