Training Platform / Cyber Guru Awareness

Cyber Guru Awareness is the didactic programme of the platform, in e-learning mode, that deals with developing purely cognitive training. The main objective of this training programme is to develop knowledge of cyber threats.
The delivery method follows the logic of continuous training with micro interventions delivered on a regular basis. Knowledge is thus acquired in a gradual manner and optimised on the learner's cognitive load for maximum results.
Learning is also ensured not only by adopting the most advanced principles of adult education but also by using the most innovative multimedia techniques.
A gradual and continuous
learning programme
Progress, Maintenance, Update
Cyber Guru Awareness learning method involves 2 fundamental steps to ensure the knowledge needed to cope with constantly evolving cyber attacks over time:
Cyber School – in the first three years of training, learners gradually develop their knowledge, moving on from one level to the next, in a process of acquiring behavioral models based on cyber security.
Cyber Campus – after the first three years, it is necessary to continue to train one's memory so as not to forget fundamental information and to keep abreast of the evolution of cyber attack techniques so as not to fall victim to new scams.
Cyber Guru Awareness is improving the protection level of many organisations
Cyber Guru Awareness Features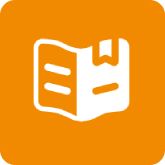 EFFECTIVE COGNITIVE LEARNING
CONTINUOUS TRAINING
SELF-CONTAINED MODULES
MICRO-LEARNING
VIDEO WITH COACH ACTORS
TEST AT THE END OF THE LESSON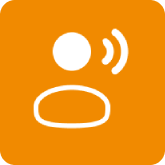 COGNITIVE LOAD OPTIMISATION
INDIVIDUAL LEVERAGE
INDIVIDUAL GAMIFICATION
TEAM GAMIFICATION
MULTI-MEDIA TOOLS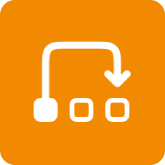 SaaS PLATFORM
TURNKEY SERVICE
PRE-ESTABLISHED TRAINING PLANS
AUTOMATIC STUDENT CARING
COMPREHENSIVE REPORTING
Cyber School
Cognitive training programme at progressive levels
During the first three years of learning, the training consists of self-contained modules, each dedicated to a specific topic, with monthly activation, for a maximum period of 36 months.
Each module, in turn, consists of 3 short video lectures of 5 minutes each, to which a learning test with multiple choice questions is attached.
After 3 modules, a new verification test is proposed. At the end of each year, a certificate of participation is generated.
The 36 modules are organised on 3 levels, aimed at achieving a continuous and progressive learning programme, designed on the basis of gradually acquired knowledge.
The training programme involves the application of individual and team Gaming techniques.
Discover the training modules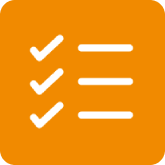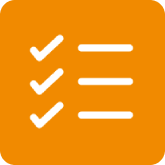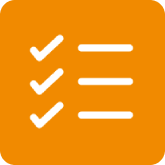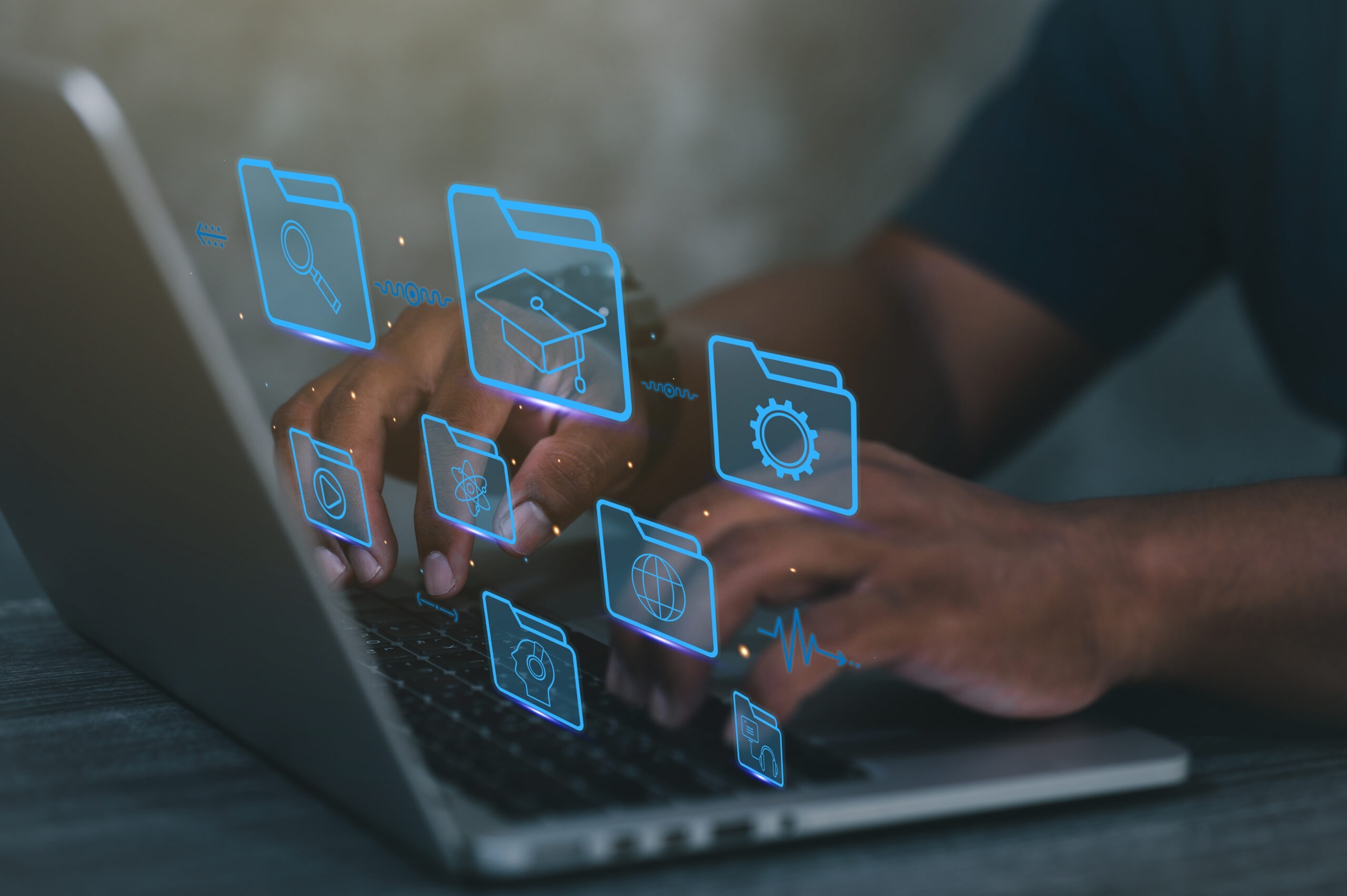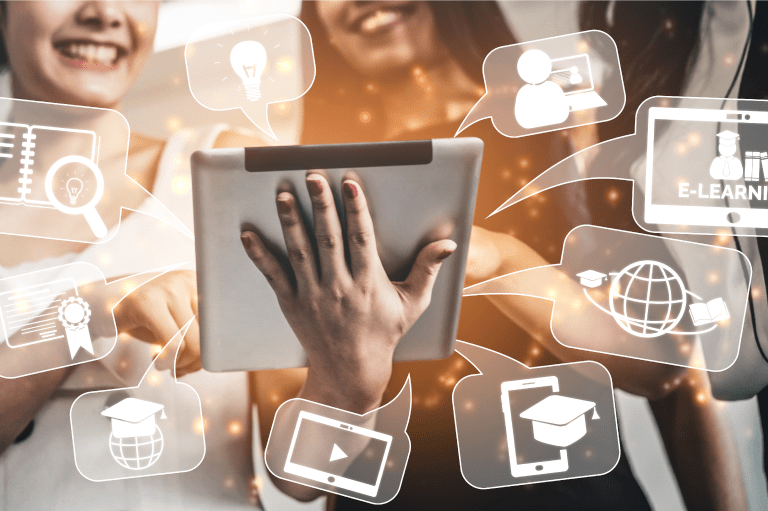 Cyber Campus
Cognitive training programme through constant exercise
At the end of the 3-year cognitive education training, it is crucial not to lose the knowledge acquired and to remain constantly updated on developments in techniques used by cybercrime. In the Cyber Campus, the key word therefore becomes TRAINING, i.e. maintaining efficiency through constant exercise and repetition. The training approach is of the Learn by Doing type, hence more experiential, thanks to the use of interactive modules that use instant feedback as the main learning lever.
Therefore, the training programmes differ on the basis of the outcome of learner interactions, where feedback becomes an extremely effective learning model. If the feedback is:
positive, we talk about reinforcement feedback. In this case, through the repetition principle, the level of acquired knowledge is confirmed and committed to memory,
negative, we talk about reorientation feedback. In this case, new knowledge is acquired or the previously acquired knowledge is reconditioned.
The training modules on the Cyber Campus can be:
Interactive videos – Each module consists of video micro-lessons lasting up to 5 minutes, followed by a final multiple-choice learning test.
Serious Game – the learner is placed in a realistic situation to test their behavioural approach: in this case we are talking about Game-based Learning.
Cyber Guru Awareness: train, engage, measure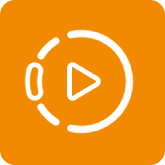 The training content is made available through multimedia videos and interactive tools, created by combining different techniques in a mix that makes the content easy to use and assimilate.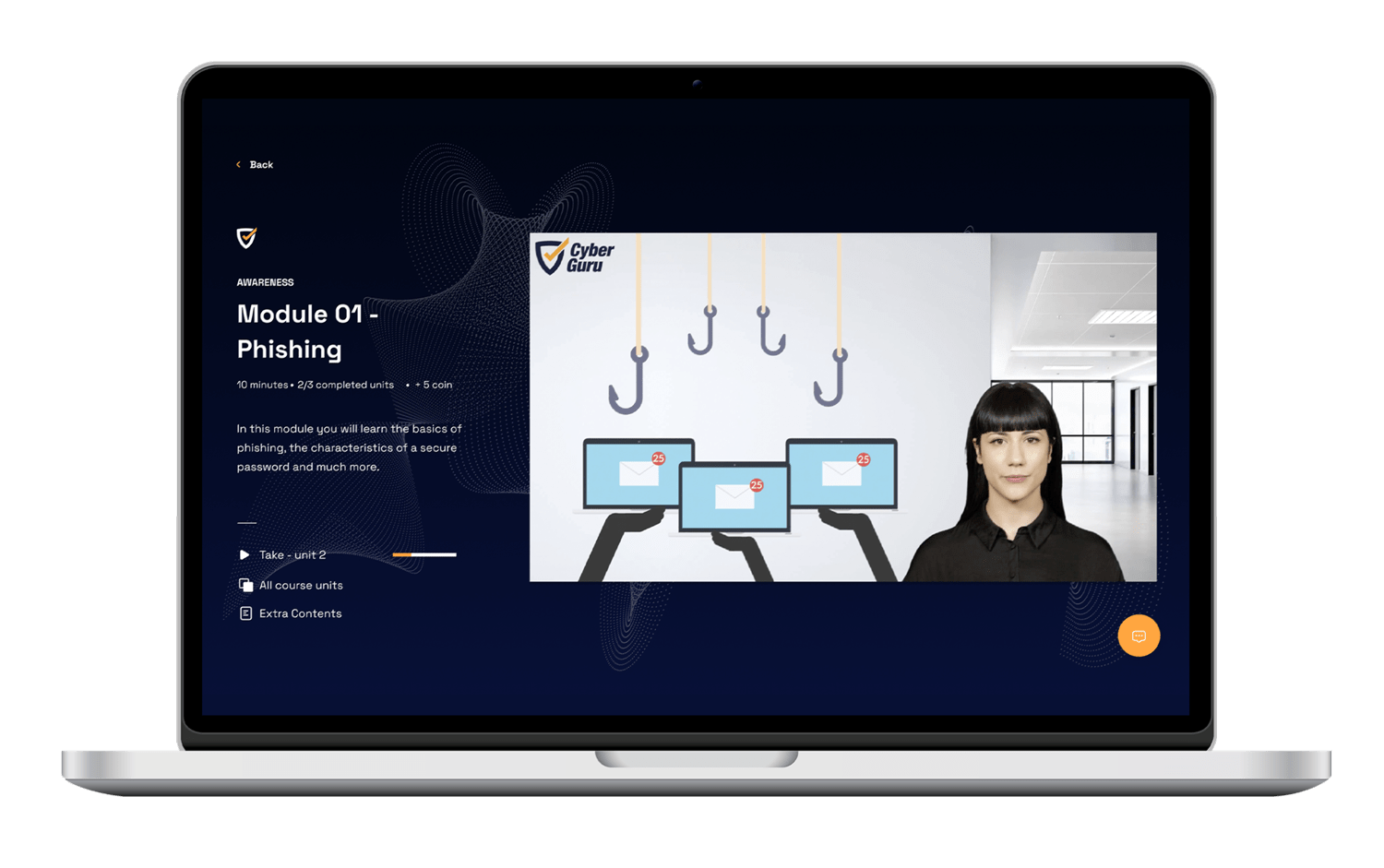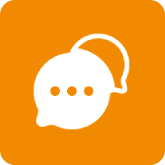 Automatic Student Caring functions help to encourage user participation through appropriate communications designed to emphasise important passages or prompt learner participation.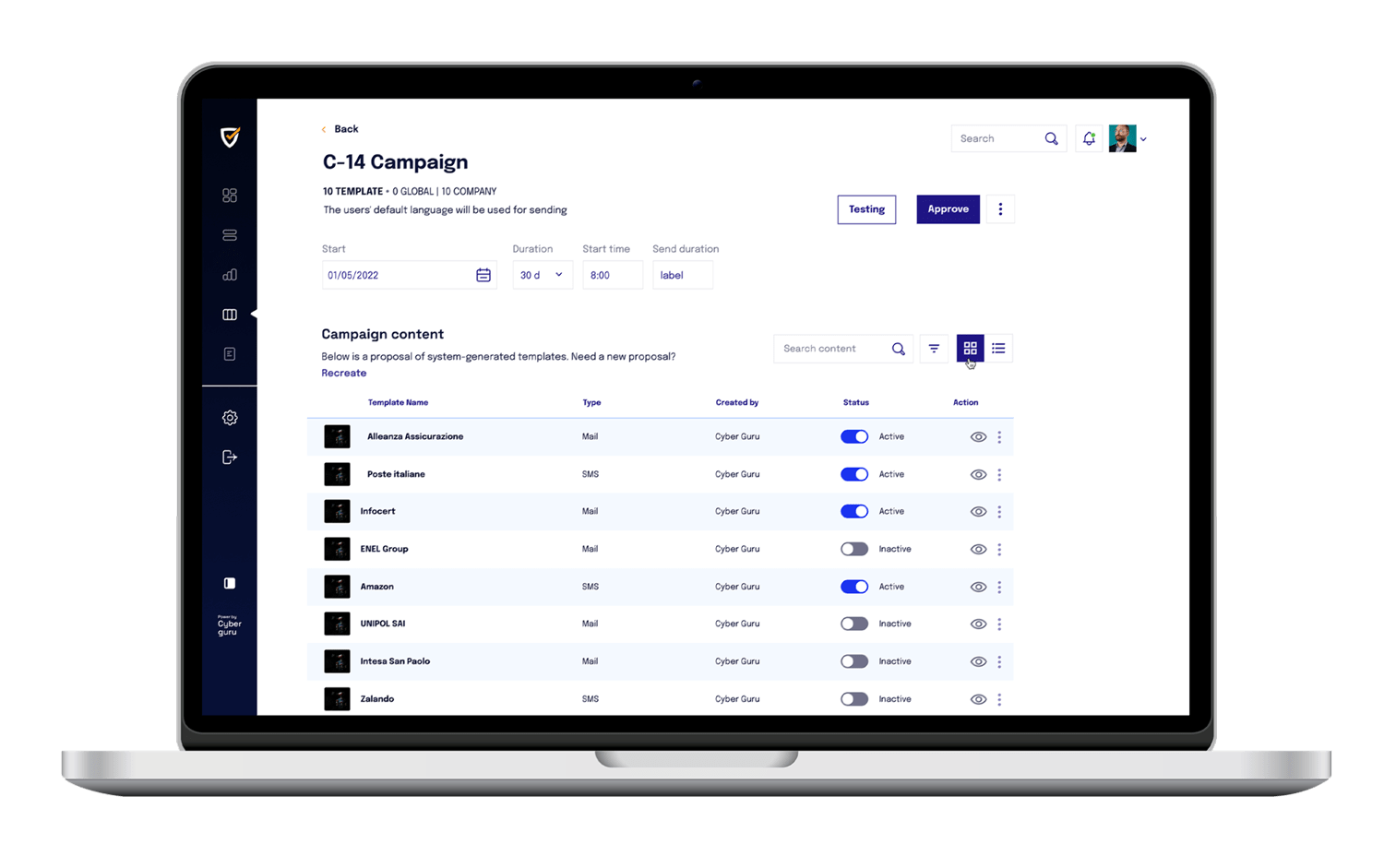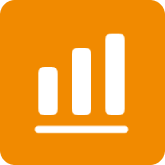 The platform offers advanced reporting systems. The application of gamification techniques to the entire training pathway is also a valid measurement system not only quantitatively but also qualitatively.