Training Platform / Cyber Guru Channel

Cyber Guru Channel is the inductive training programme, which, using a narrative scheme akin to that of a TV series, generates in the learner the ability to learn through identification within real situations.
This training programme consists of a series of videos focused on the main cyber threats and how they can concretely affect individuals and organisations.
The aim of these videos, made with advanced production techniques and with particularly engaging storytelling, is to increase the level of awareness of users of digital technologies by showing them that anyone can become an interesting target for cybercrime.
Real cases through which to gain awareness
The user is thrown into real situations, into the story and into the description of real attacks that can affect anyone.
The learner learns this way through the narrative, overcoming a very dangerous afterthought: "it can't happen to me".
The narration of daily stories or a "breaking news" newsletter allows users to have a unique experience and acquire "universal" concepts that can be applied to personal behaviours, thereby increasing their awareness when it comes to interacting correctly with digital technologies and devices.
Because immersing an individual in a real situation remains the most effective method of developing an adequate perception of danger.
Features of Cyber Guru Channel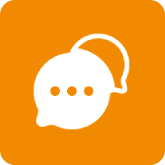 EFFECTIVE INDUCTIVE LEARNING
CONTINUOUS TRAINING
SHORT NARRATIVE EPISODES
SELF-IDENTIFICATION
IN-DEPTH MATERIALS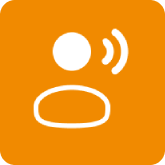 ADVANCED VIDEO PRODUCTIONS
HIGH NARRATIVE PACE
REALISTIC SITUATIONS
NETFLIX-LIKE APPROACH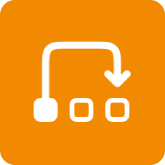 SaaS PLATFORM
TURNKEY SERVICE
PRE-CONSTITUTED SERIES
AUTOMATIC STUDENT CARING
COMPREHENSIVE REPORTING
"From now on, we're going to tell you about a world where you're not at the top of the food chain, but rather you're the prey […].
You will see things that you shouldn't ignore […].
You will discover that information is money and, as such, the object of the attention of increasingly dangerous crime […].
You will learn how deep the internet is, and how little we know about it. […]
We'll show you a world beyond the screen, in which wars are being fought, in which computer viruses are weapons of mass destruction, and we will open a window onto the future to see how your home refrigerator could become your worst enemy."