Cyber Guru Security Awareness Training
How to transform employees and collaborators in the first line of defence
In Cyber Security the human behaviour makes the difference. The unconscious behaviour of an individual, in his interaction with digital technologies and the Web, can in fact seriously jeopardise his security and that of his organisation.
Cyber Guru Enterprise constitutes a unique and highly effective proposal to counter Cyber Crime, focusing on the human factor as the key to success. Cyber Guru products enable the following objectives to be achieved
Increase the awareness of individuals with respect to the risks they run when interacting with digital technologies and the Web;
Influence the behaviour of individuals, to make it appropriate to the protection needs of organisations and the challenges imposed by the evolution of cybercrime.
a complete and synergic programme
Cyber Guru Enterprise represents a complete and synergic programme that, by exploiting the features of the two Cyber Guru solutions Awareness and Phishing, allows to obtain an even more effective result, stimulating at the same time the awareness dimension and the behavioural dimension.
Each element of Cyber Guru has been designed and implemented to maximise the effectiveness of the training contribution, minimising the dispersive effect and eliminating management costs: "maximum training result with minimum organisational and economic impact".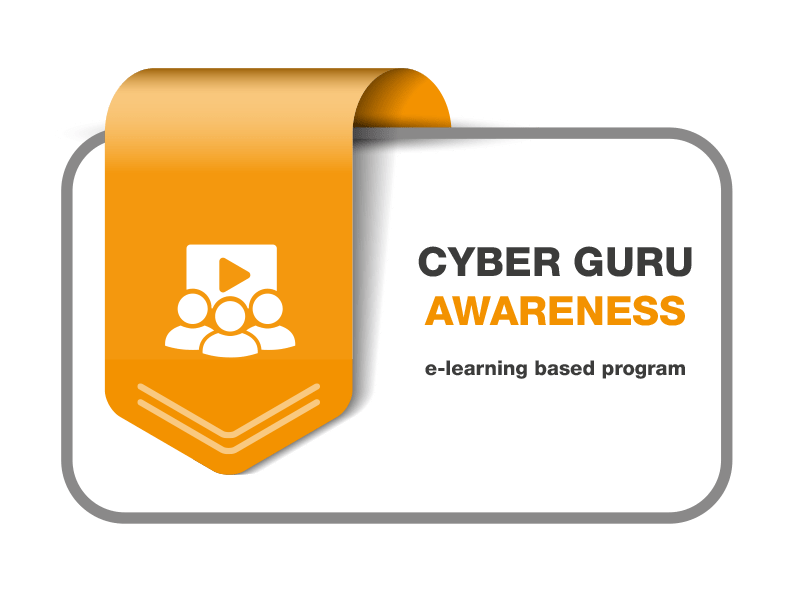 Cyber Guru Awareness
It is an innovative integrated e-Learning system that enables the entire organisation to be involved in an educational and stimulating learning process.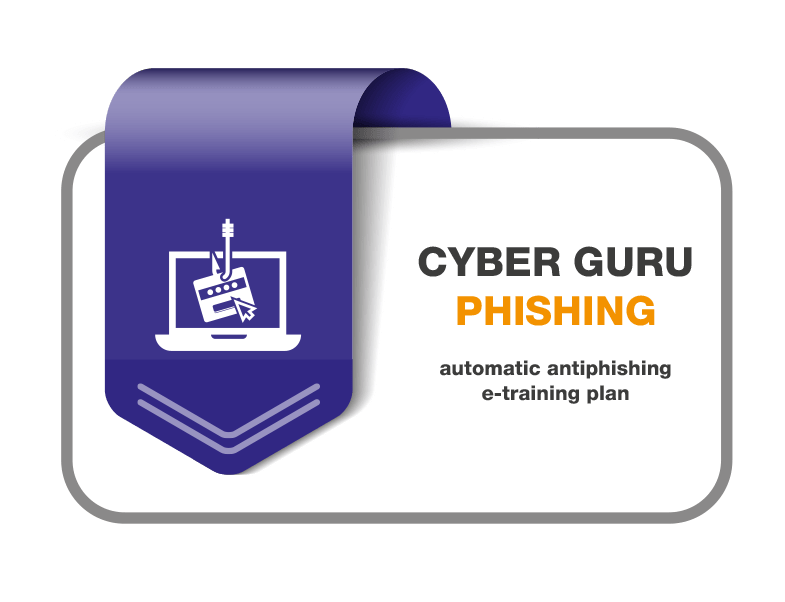 Cyber Guru Phishing
It is an innovative e-training system, with an Anti-Phishing function, that produces effective results thanks to its on-the-job training methodology and its automation and machine learning features.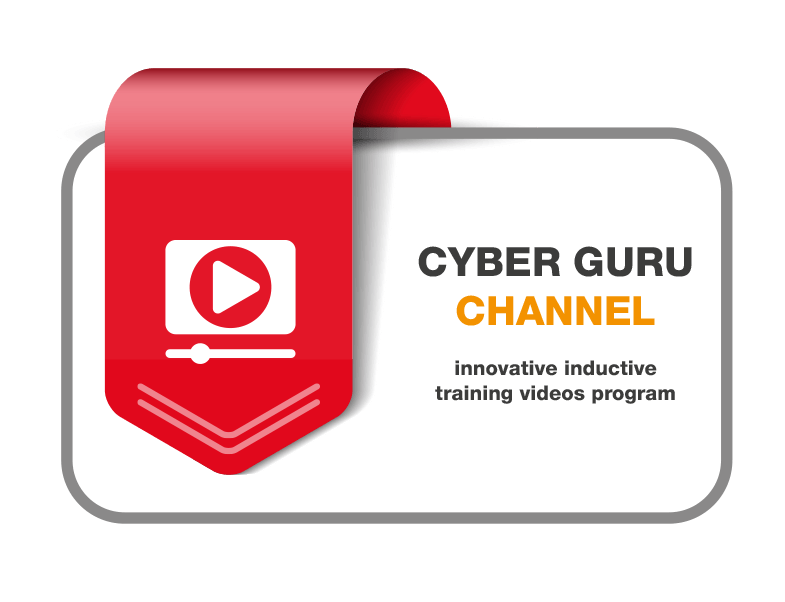 Cyber Guru Channel
A video training course based on an inductive methodology and realised with advanced production techniques and particularly engaging storytelling.
Why choose Cyber Guru
Because they overcome the limits of traditional training, which has an ephemeral effect and cannot keep up with the rapid evolution of attack techniques.
Because they introduce the concepts of continuous training and coaching, increasing awareness and shared perception of threats.
Because they involve the entire organisation in a single training course, increasing its overall resilience to cyber attacks.
Because the gamification, methodologies and multimedia elements used constantly stimulate the quality of participation, providing personal and professional benefits.
Because the artificial intelligence algorithms used minimise management costs and maximise the effectiveness of the training results.