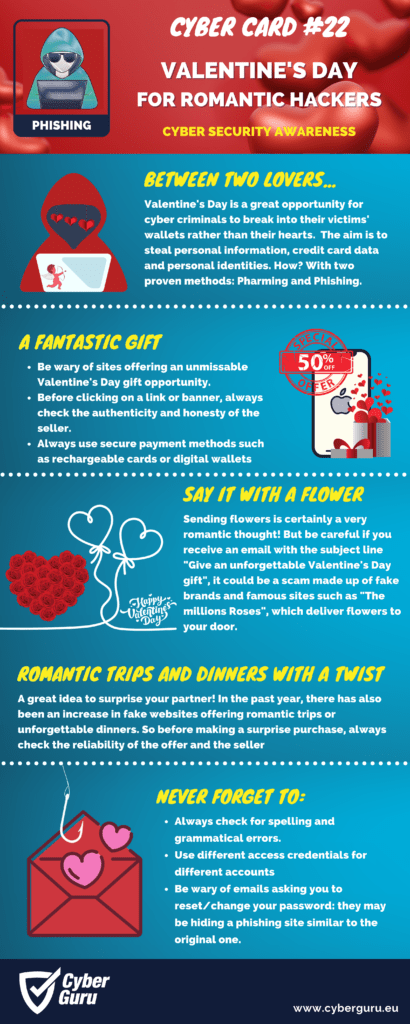 Valentine's Day is a great opportunity for cyber criminals to steal their victims' wallets rather than their hearts. The aim is to gain personal information, credit card data and personal identities. How? With two well-established methods: Pharming and Phishing.
Don't forget to stay aware on Valentine's Day too.
In this infographic we give you some useful tips to help you protect yourself!
Click on the infographic to enlarge the image!
You don't want to become the next unaware victim of cybercrime, do you?
Keep following our Cyber Cards!