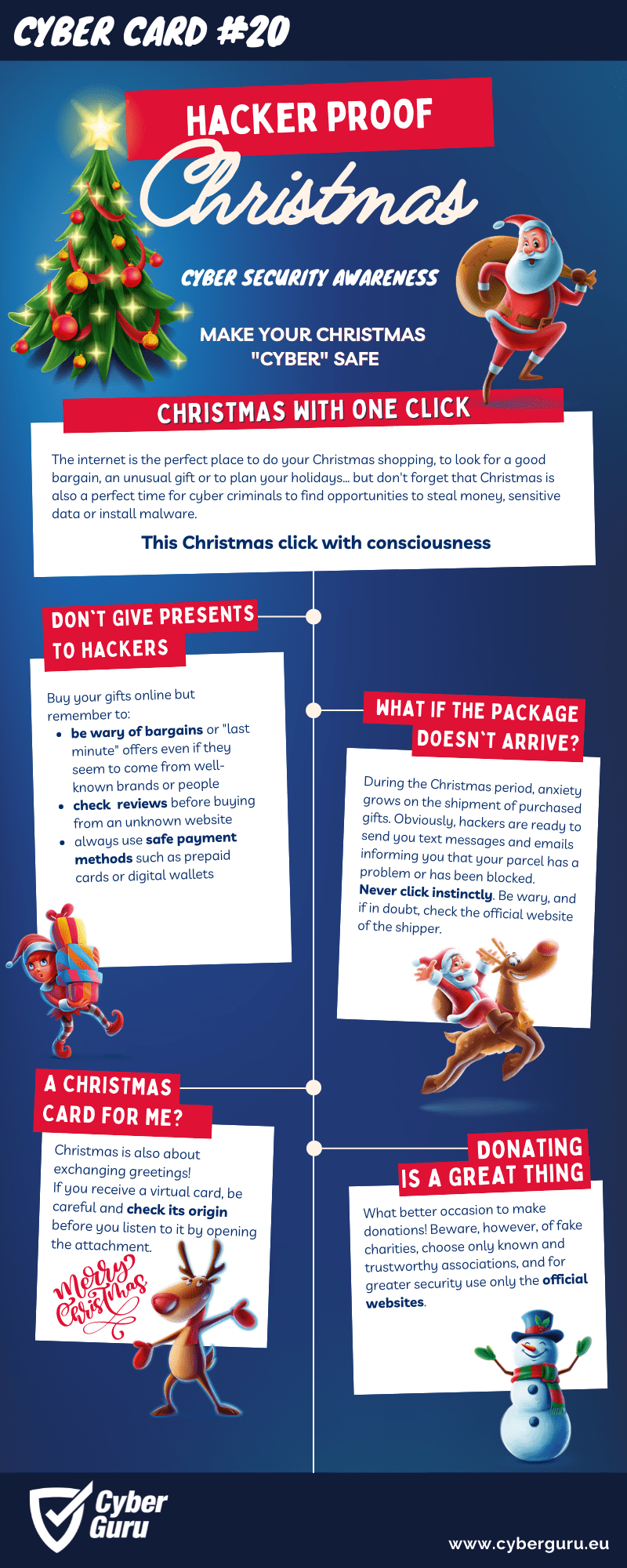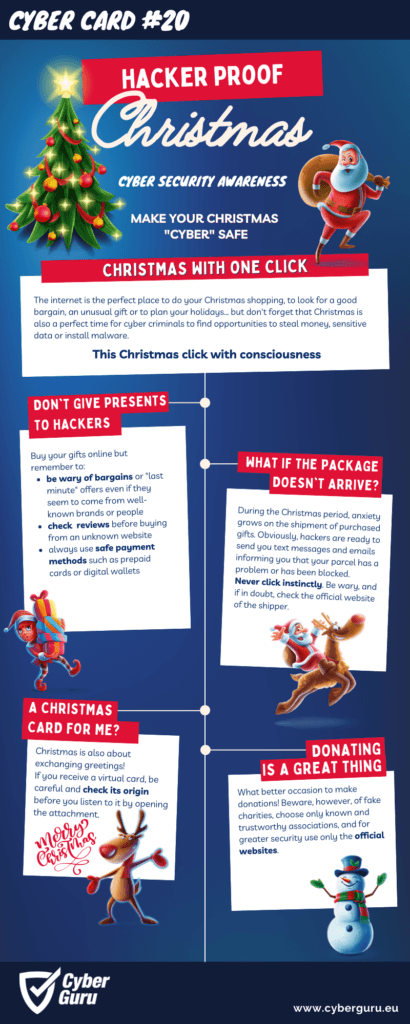 Cyber Christmas is coming. The Internet is the perfect place to do Christmas shopping. From looking for a good gift, an incredible offer or an unusual present, to planning Christmas holidays. Unfortunately, it is also the perfect place for cyber criminals who use Christmas as the perfect opportunity to trick their way into stealing money, sensitive data or installing malware on devices.
In this infographic we give you some useful tips to make Christmas "cyber" safer!

Click on the infographic to enlarge the image!
You don't want to become the next unaware victim of cybercrime, do you?
Keep following our Cyber Cards!